Labour Hire
Our Solutions
Fast and Flexible Workforce Solutions 100% Australian Owned
We believe there's a better way to supply labour and we do that by focussing on safety, transparency, accountability and communication to deliver the right people for the right job which fulfills your labour hire needs. Tecside is a global partner of choice in the safe provision of recruitment and contract staffing solutions operating across numerous sectors globally. We supply temporary and permanent labour hire solutions in: Technical and Professional; Oil, Gas and Energy; and Rail and Infrastructure.
The Benefits of Labour Hire
In a nutshell, with labour hire you can: seamlessly expand and reduce your workforce on a needs basis and reduce costs with your hiring process. You'll get access to pre-screened workers who are qualified and ready to start immediately. With a labour hire supply agency, you can test the water and see how a worker performs before making a more permanent or full-time commitment of employment.
Maintain Flexibility While Adding Valuable Workers
We'll assume the role of the employer for you. With an honest and informative approach to labour hire supply, you'll get skilled and unskilled labour hire for short and long-term projects. Our labour hire consultants are well connected and have been helping Aussie businesses grow for 25+ years. Your dedicated labour hire consultant will partner with you from start to finish and with a systematic and intuitive approach to fill your labour hire needs efficiently and on time.
We're Realists Who Are Big on Feedback
Our Tecside Talent Specialists don't sugar-coat roles. To get you the best and to make sure that they stay for the duration of the project, we explain the opportunity to candidates and the reality of what it actually entails. We're not afraid of our feelings getting hurt. So, throughout the recruitment process, account managers conduct client and labour hire personnel satisfaction surveys which assess our overall performance.
As we are all aware, good trades personal are hard to fine. Tecside do their upmost to fill our needs at the time required, and the manager is often on site visiting to offer additional value.

Very Happy with Tecside's support. In particular Kristie Kent has gone above and beyond on several occasions. Kudos to Tecside in providing a far superior service to her competitors. Tecside have demonstrated a commitment to my business and delivered fantastic service and results in Metro and regional areas. Even with deadline and skill set pressure, Tecside continue to deliver a superior service.

First time using tecside and could not fault the service and professionalism that was portrayed. Looking forward to using tecside in the future.
Peter Lewis
QE Innovations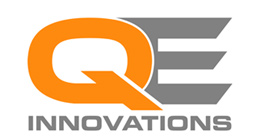 Safety and Site Visits
Safety is in our DNA. We're committed to providing our labour hire workforce with safe and efficient productive worksites. We're a global partner of choice in the safe provision of people-to-people solutions across APAC, UAE & UK. Our safety systems are based upon practical and robust procedures, which have been certified for both the Australian standard AS/NZS 4801:2001 and the global standard ISO 45001 for Occupational Health & Safety Management.
Our credentials
Strong Safety Culture & Records: AS/NZS 4801 Accredited and ISO 45001 Accredited safety conscious RCSA Member – all recruitment methodologies have been implemented using the best practice guidelines of the RCSA. We are well positioned to provide consultation for improved retention of Job Active participants into long term employment.
Get a workforce who'll support your workload and efficiently fill those gaps in your workforce. We understand the labour hire market with a solid track record of placing labour hire workers who are pre-screened, pre-tested and prepared across multiple industries.