Recruitment Process Outsourcing
Our Solutions
Seamless RPO That Becomes a Part of Your Business
We'll provide a cost-effective and personalised recruiting process that'll become an extension of your own hiring team. All the complicated hiring is taken off your hands and during down times it can be turned off without having to change your internal recruiting resources.
RPO Hiring Services That Drive Scalability
Tecside solves the challenge of managing your internal recruitment and competing for the most experienced and qualified candidates. When you need improved efficiencies in the recruitment process, reduced costs and timeframes per hire, our RPO model is a cost-effective solution that'll will improve the quality of your candidates and drive scalability by transferring all or part of your recruitment process to us.
RPO for Small, Medium and Large Enterprises
Companies of all sizes can benefit from RPO. Most recently we've been seeing solid benefits of RPO for small-sized businesses. With recruitment options for small to medium and large businesses, RPO can be all or just part of the process— there's not a one-size fits all model and that's what makes working with Tecside easier. After we get to know where your business wants to go and the people you need to take it there, in terms of growth, we'll design a personalised RPO solution just for you.
Building Successful RPO Solutions with Solid Benefits
RPO is next-level recruitment that's based on building long-term relationships with your Tecside recruitment consultant rather than simply filling vacancies. We can be on-site or off but wherever we are, we're contactable 24/7. The benefit from working with the same RPO provider is saving time and saving money. Plus, once we get to know you and your business, you don't have to re-introduce yourself and the business again and again to another recruiter. Once intros are out of the way, we get to work— sourcing, selecting and becoming a valuable extension of your recruitment team.
McDermott Australia engaged Tecside Group (Interstate Enterprises) to supplement the labour requirements on the Ichthys Project via RPO arrangement. During this hire period, Tecside Group never had any safety concerns. Tecside Group provided their candidates engaged onsite with all relevant PPE & were very compliant with all the project safety requirements.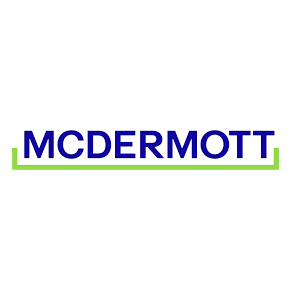 Gain a Loyal RPO Recruitment Partner
Tecside gets results and can take total-ownership of the recruitment process or become an invaluable extension of your existing recruitment process. We'll become an integral part what you're currently doing in recruitment, add to it and then deliver even better results.
When to Use Recruitment Process Outsourcing:
If you can't afford to pad out your existing recruitment team, we're ready to help with cost-sensitive recruitment strategies tailored for you
If you need internal recruitment process improvements and need to build on your recruitment data collection and reporting
If you want access to a passive and active talent pool that's wider and more diverse than what, you'll get through job boards and referrals
If you need to place people faster, we can skip the job board process, which adds time, and we'll tap our local, national and international talent database
If you want the temporary to permanent process to become easier to navigate and less costly