Mining and Resources
Our Sectors
Global Experts in Mining and Resources Recruitment
Tecside has built a diverse and experienced talent pool in the mining and resources sector with offices across APAC, UAE and the UK regions, though our reach extends globally. We find the best people for all roles, even for remote locations with skill shortages. Our database is teeming with people who have experience in all facets of the industry including but not limited to underground mining and mineral processing, longwall expertise and who are skilled gold and iron ore professionals. We know that strong site-based leadership means higher production outcomes, so we've also been growing our leadership pool of candidates for you.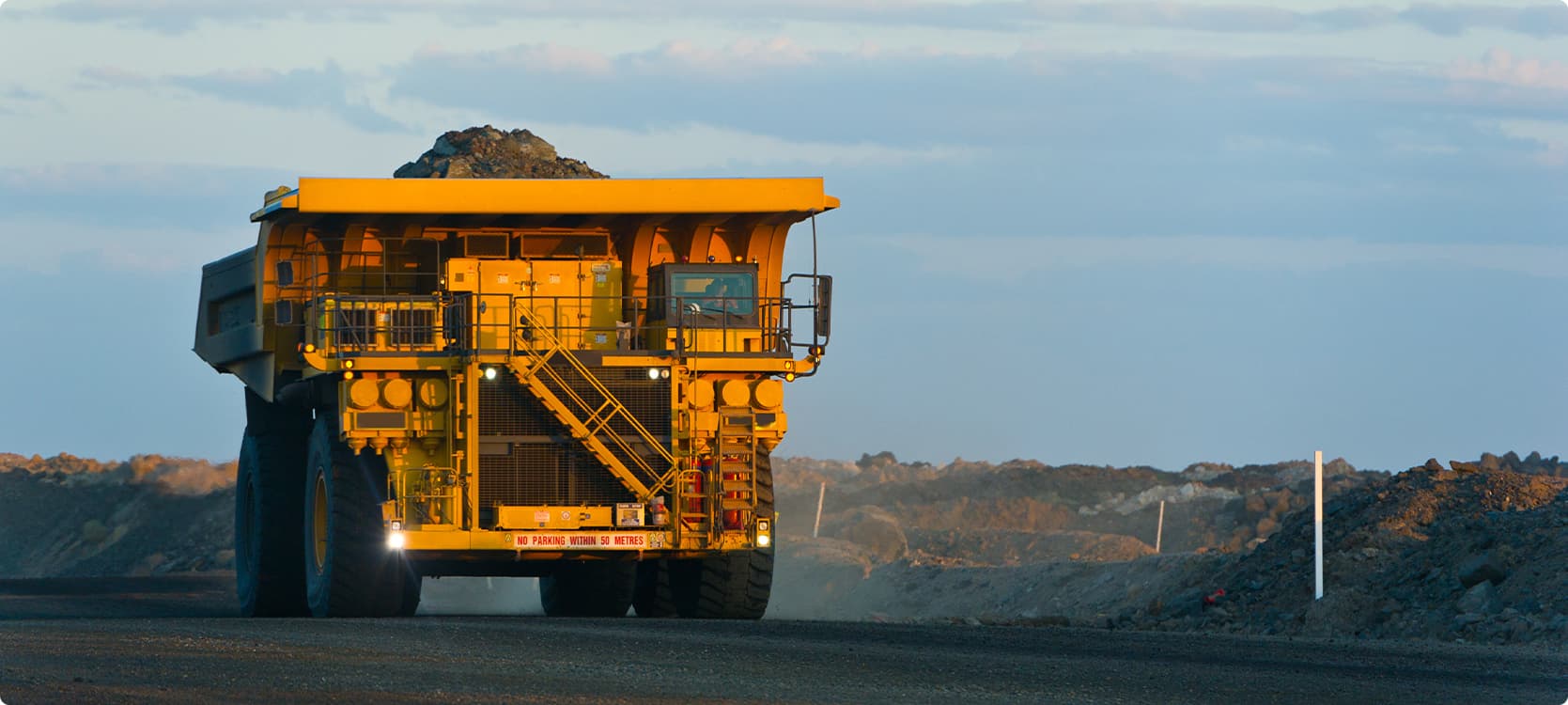 We Get to Know Your Business from the Ground Up
Our recruitment talent team have first-hand experience in mining and resources and place the most qualified candidates across trades based, technical and professional scopes. We take time to understand your business, get to know your brand, your core values, mission statement and the people who drive it. In truly partnering and becoming an extension of your business, we're able to deliver tailored recruitment solutions. With streamlined screening processes in mining and resources recruitment, we know who to move forward fast; done in a way that supports your brand and hiring practices.
People Are Our Biggest Asset. We Guard Our Talent Pipeline like It's Gold
We take safety seriously, especially in the mining and resource sector. Our Workplace Safety and Wellbeing team work with you to ensure the safety of employees. As part of your risk management process, we support the safety and wellbeing of new applicants with pre-employment assessment technology, developed by Australia's foremost Musculoskeletal practitioners. Find out more here.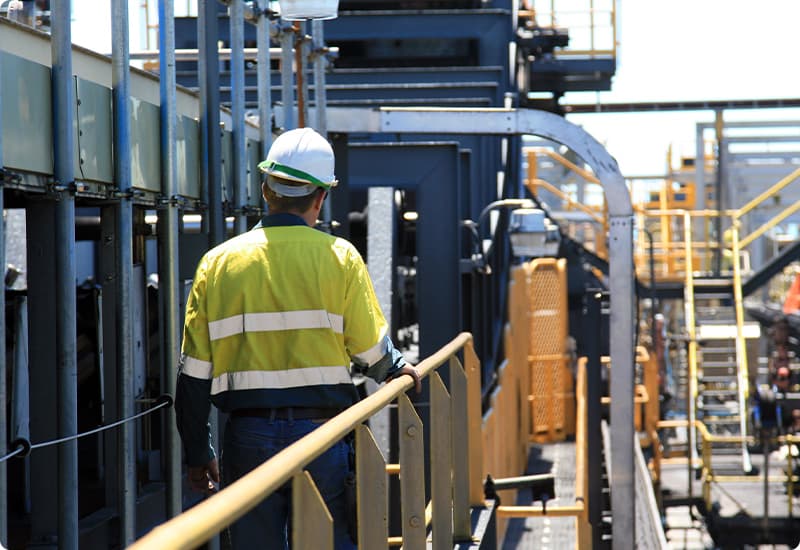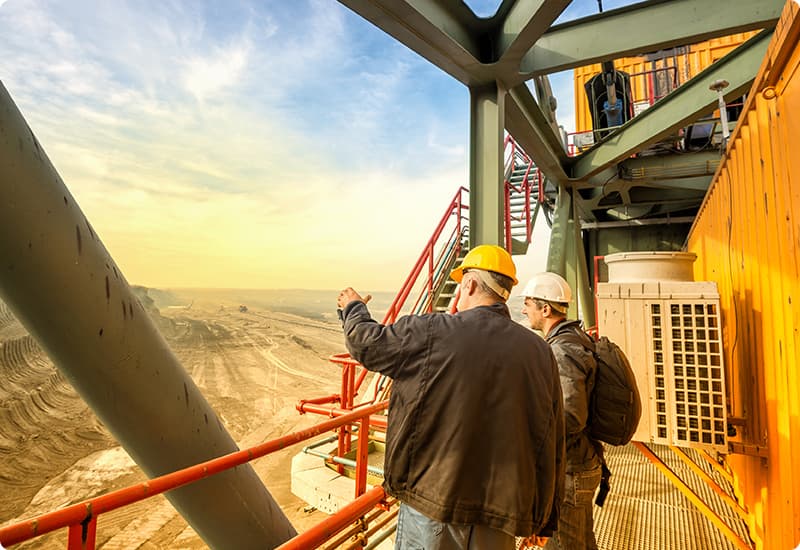 A Satisfied Contractor Is a Productive Contractor
Retention of contractors is key, and we don't stop working once the candidate is placed. Our mining and resources talent specialists continue their role in an advisory capacity with regular contact and informal progress meetings. It's our ethical duty to ensure candidates are safe and satisfied. Our contractors on assignment will have access to services and benefits that support and help and allow for feedback.
Our team of talent specialists are experienced FIFO recruitment providers and can source a range of mining and resources positions in all areas of expertise for:
Metal Trades

Boilermakers
Welders
Poly Welders
Sheetmetal Workers

Electrical Trades

Electricians
Auto-electricians
EEHA

Mechanical Trades

Fitters
Mechanics
Machinists
HD Mechanics

Pipe Fitters
Plumbers
Carpenters
Painters
Rope Access
Operators

Mobile & Fixed Plant
Crane & Machine Operators

Riggers
Scaffolders
Technicians
Belt Splicers & Rubber Liners
Insulators
Laggers
Drivers

Trucks
MC Drivers
MR Drivers
HR Drivers
Waste Truck
Front End Loaders
Forklifts

Trade Assistants
Labourers & General Hands
Drillers & Offsiders
Stores
Domestics & Utilities

Catering & Hospitality

Site Chefs
Food & Beverage Attendants
Kitchen Hands
Fitness Attendants
Cleaners

Designers – All disciplines
Environmental & Geology
Contract, Procurement & Supply Chain
Project Management/Controls
Management / Supervision
Administration & Document Control
Safety Professionals
HR Professionals
Personnel across all Mining and Resources Project Phases
Engineering, Design & Feasibility
Design & Development
Construction, operations and maintenance 
Commissioning and decommissioning
Mining production
Mobile and fixed plant maintenance 
Drill and blast
Health, safety, environment and quality
Project management, project controls and services 
Supply chain management
Geophysics
Reclamation & Remediation 
What Our Recruitment Services in Mining and Resources Can Cover
Tecside's Mining and Resource recruiters deliver a personalised, tailored service supplying employees with the right skills and attitudes. Cross everything below off your to-do list. We can do it for you.
Our personnel can be supplied through a variety of our flexible solutions including but not limited to;
Shutdown Workers
Fly-in-fly-out (FIFO)
Temporary Labour Hire
Permanent Recruitment
Project and Bulk Recruitment
Temporary to permanent staffing solutions
Payrolling facilities (transition your existing workforce)*
Timesheet Hourly Margins
Apprentices and Trainees
All our services come standard with;
Safety Screening Technology
Full account management and on-site coordinators
Mobilisations and demobilisation assistance
Comprehensive management reports
24/7 support availability
Compliance monitoring and quality assurance
Market Intelligence
Consultancy on requirements
Workplace health & safety inductions
Drug and alcohol screening*
Medical screenings and/or additional pre-employment medical checkups*
Occupational testing and training*
Skills testing and assessment*
State and federal police clearances*
Site specific inductions*
*denotes optional process requirements
"As we are all aware, good trades personal are hard to fine. Tecside do their upmost to fill our needs at the time required, and the manager is often on site visiting to offer additional value."
"This is now the second employer I have utilised Tecside for recruitment and labour services. Predominantly at my previous employer (Concept Engineering Services) I utilised Kristie Kent after an introduction by Daniel. I found both extremely professional and supportive of myself in providing labour to my customers. When I commenced with Programmed (Nov 2020) both Daniel and Kristie were extremely supportive in the early stages to help myself not only gain a better understanding of the services they can provide to my business they also gave a good understanding of how they perceive my business. Corrine is now providing regular updates on labour to support my team. It's an absolute pleasure dealing with Tecside and they have a very good read on what I expect for a service level."
Christopher Collins
Programmed Industrial Maintenance
"First time using tecside and could not fault the service and professionalism that was portrayed. Looking forward to using tecside in the future."
Peter Lewis
QE Innovations
"Great Customer service and has had a great record of delivery of staff with a Safety first attitude."
"First time using tecside and could not fault the service and professionalism that was portrayed. Looking forward to using tecside in the future."
"Since forming a strong business relationship with my Tecside contact I am very reluctant to use any other agency; he has gone beyond expectation to understand what our needs are, can be trusted to be honest and open about availability and suitability, and has managed to deliver teams of people at very short notice."
Janette Frazer
Orontide Engineering
Our Candidates Return Home Safely
At Tecside we take safety seriously. We don't delegate or contract it out. We have a dedicated Workplace Safety and Wellbeing department that guides and supports our safety philosophy and programs. The team makes sure we're up-to-date with all safety regulations and training that's resulted in an impressive safety record.