Diversity: It's About So Much More Than Just Gender Balance
Diversity and inclusion are increasingly popular topics in the workplace. And, as a result, it is becoming more common to see human resources workshops focused solely on these elements, as well as company policies developed around diversity and inclusion.
But, does your company fully understand what diversity in the workplace really looks like?
Tecside Group recently held a function with a Diversity and Inclusion focus for its Clients.
Diversity is everything that makes us different – our ethnicity, our race, our hometown, our height, and more. So, true workplace diversity is not just having an equal mix of male and female employees. It goes far beyond just the gender balance.
Being a diverse and inclusive employer means you are looking to hire employees from a variety of age groups, cultures, backgrounds, and abilities.
The Facts
While your company might believe it is being diverse, perception is everything. A survey conducted of over 1,000 working professionals across Australia and New Zealand found how employers are perceived when viewed through the wider diversity and inclusion lens:
40 percent of respondents said their employer takes every opportunity to create a workplace culture that is more diverse and inclusive.
Less than 24 percent felt their organisation actively works to develop underrepresented groups into leadership roles.
Only 37 percent said their organisation implements diversity and inclusion targets or KPIs.
The numbers don't lie – there is always room for improvement.
Why Is True Diversity Important?
Research has found that a diverse and inclusive workplace increases both productivity and profitability through a broader range of perspectives and a deeper understanding of the customer experience.
When there is a variety in the age, culture, life experiences, etc. of your employees, there is a wider variety of ideas and opinions to be shared – making the workplace more creative, too.
In addition to creating a more creative, productive and profitable workplace, it also helps foster a mutual respect among employees, and empowers them to embrace each other's differences.
What Else Does Diversity Offer Your Employees?
In a diverse and inclusive workplace, your employees should feel that their ideas, qualities, and insights are valued, heard and acted on.
This type of environment will allow your employee to feel safe and secure in their job, and it will also promote a stronger connection with their work. It allows them to feel more engaged in the workplace, and therefore to perform better.
Don't let diversity and inclusion become just more boxes to tick. Make an ongoing effort to learn about diversity and inclusion, to incorporate this into your policies and procedures, and to carry out periodic appraisals of your working environment.
Where to Start?
Key messages taken away from our recent function, where professional Aboriginal athlete Joe Williams (https://www.joewilliams.com.au/) attended to speak with Tecside and its partners –  suggests that it starts with a conversation.
A lot of people overthink how to approach cultural diversity and often get overwhelmed on how to approach certain topics. Due to the emergence of political correctness over the years, it's easy to get caught up in 'What if I ask the wrong question?'. At the end of the day, we need to remember we are all people and if a question is coming from an authentic and genuine position, where the asker genuinely is interested in understanding and cultivating relationships with the person being asked, then there are no wrong questions.
We need to remember, both as people and employers, that relationships are founded on conversations and interactions, regardless of culture. How we interact and manage our relationships develops over time as we begin to understand the individual and culture. Understanding consequently comes from asking questions, and conversations.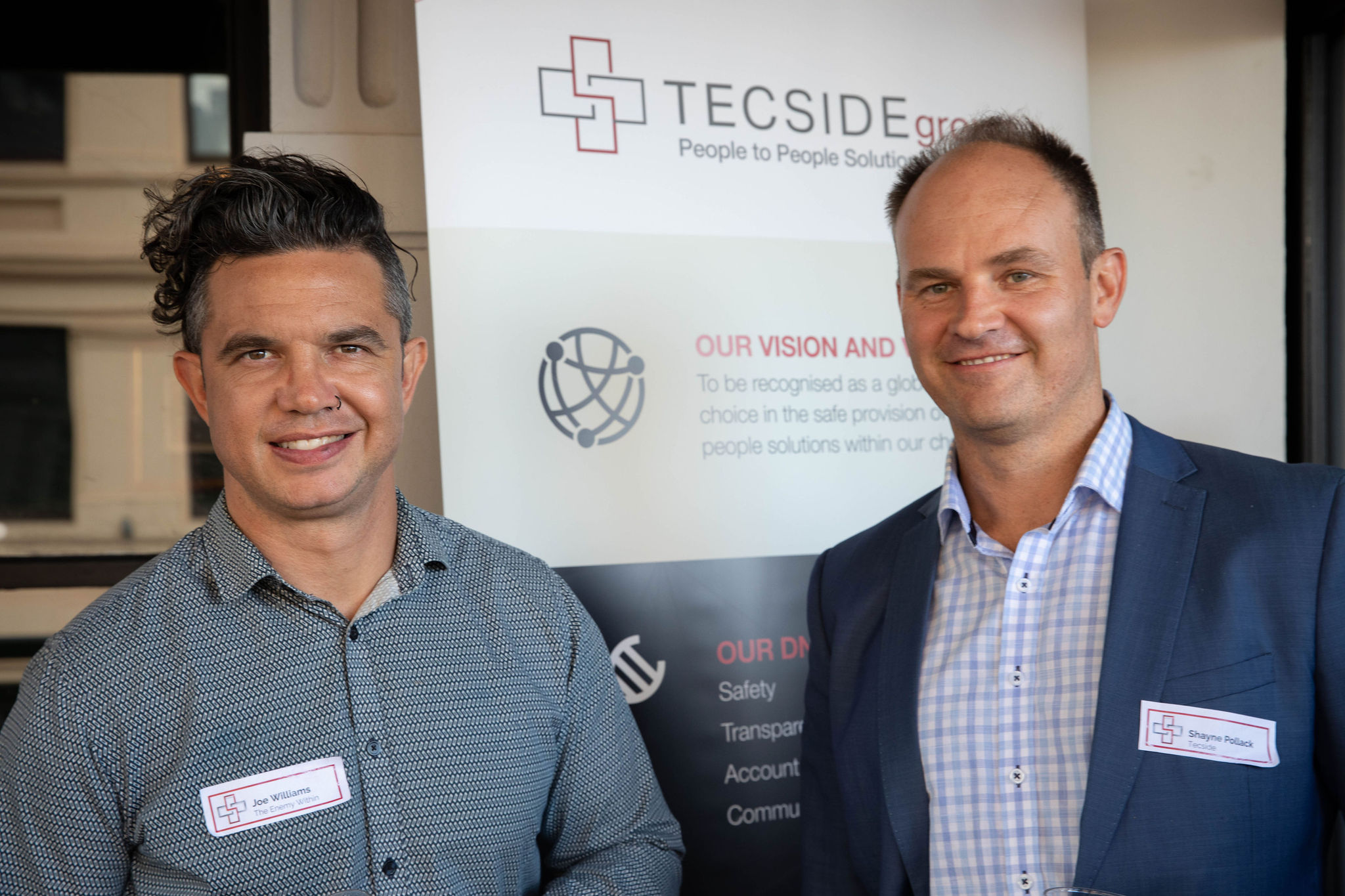 Follow Tecside Group for further insights on Employment on our Socials.